I use Search Engine Optimization (SEO) to help small businesses improve their Google rankings to generate more sales, leads and revenue.
In the 6 years I've been a digital marketer, I've generated thousands of leads for businesses using Facebook Ads, Google Ads, and Search Engine Optimization.
I've helped businesses in a variety of niches such as Real Estate Agencies, Financial Institutions, Educational Programs, and a lot more.
When I'm not optimizing websites and campaigns, I like to watch football (go Chargers!), workout, play my saxophone and spend time with my wonderful family.
Why search engine optimization?
In the time that I've spent helping businesses with their digital marketing, I've found that search engine optimization consistently generates the highest quality online leads.
Pair that with the fact that Search Engine Optimization doesn't require nearly the initial financial investment as paid advertising, and you have a solution that can provide excellent results for many small businesses.
I optimize websites to rank on search engines for specific keywords that are relevant to a business' offer. In order to accomplish I provide both On-Page and Off-Page optimization with the goal of increasing website traffic, leads and sales.
On Page Optimization
Includes optimizing website page titles and headlines, fixing broken links and more. I'll run an On-Page site audit on your website and identify areas of improvement.
Content Marketing
I'll help you write blog articles and create landing pages aimed at ranking your website for specific keywords you believe your target audience is searching for.
Off-Page Optimization
Do you know the strength of your backlink profile? You should. Here I'll perform outreach to relevant blogs and websites to help you get the backlinks you need to rank.
Website Redesign
Need to improve the look and functionality of your website? A website redesign can not only improve user experience but also your orange rankings in Google.
Local SEO
Get in front of your local audience with an optimized Google My Business listing. Get higher rankings in the Local Pack and generate more local leads.
Not sure what you need?
Let's chat. If I'm not the best fit then I'll try to point you in the direction of someone who is.
Here is some of my recent work
Search Engine Optimization
120+
Students Currently Enrolled
150%
Increased Annual Revenue
In the fall of 2019, I redesigned the entire website for KW Music Studios a local piano studio and implemented an on-page and off-page SEO strategy.
Within 18 months, we were able to more than double the number of students in the piano studio and increase overall annual revenue by more than 150%.
LIONSGATE REAL ESTATE GROUP
Digital Marketing Management
During my years as Marketing Director of LionsGate Real Estate Group, I led a team of digital marketers in lead generation for agencies across the United States. In addition to generating over 15,000 leads, I was tasked with leading my team in creating customized websites for our clients and helping them with SEO.
KIMBLE CHARTING SOLUTIONS
Membership Website Creation
At Kimble Charting Solutions, I automated the distribution of digital content to membership subscribers and created a front end membership website for subscribers to access paid content.
AMERICAN CAPTIAL CORPORATION
During my time working at American Capital Corportion, I helped generate mortgage leads for loan officers. I implementation various forms of conversion rate optimization such as A/B testing landing pages, ad creatives, and audience targeting.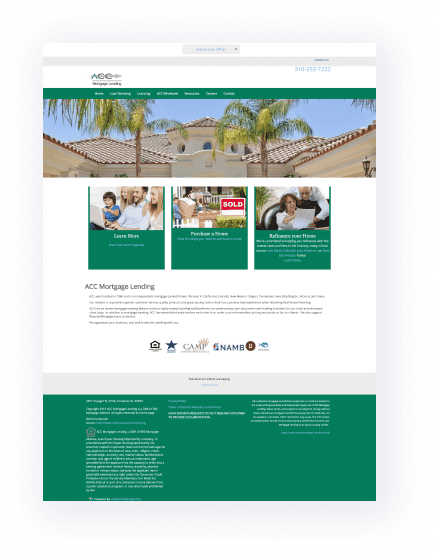 Some of my reviews from great clients

He's amazing! Very knowledgeable and in my opinion from previous people worked with he goes above and beyond to make sure you have the best product. He will definitely be my go to for any marketing needs in the future!
Amazing work, i could not ask for more, totally professional and over delivered.

Ryan exceeded all expectations. He very knowledgeable and has a deep understanding of marketing. You can tell that this is his passion and he gave me very valuable insights.
Whether you're looking for some minor changes to your on-page optimization or you need a complete SEO strategy, I'm here to help improve your organic rankings to bring in more traffic and sales.
How will we work together?
We'll kick things off with an introductory video chat so I can learn about your business goals.
In our phone call we'll discuss the specific areas / servies that would benefit your business the most.
Once we've agreed on an action plan, I'll send over a proposal for your approval. Once approved I'll get started on your campaign!
Throughout the project timeframe, I'll stay in constant communication with you and let you know if I have any questions or concerns about an upcoming milestone.
Once we've completed the project we'll review the completed work and confirm the completion of your order.